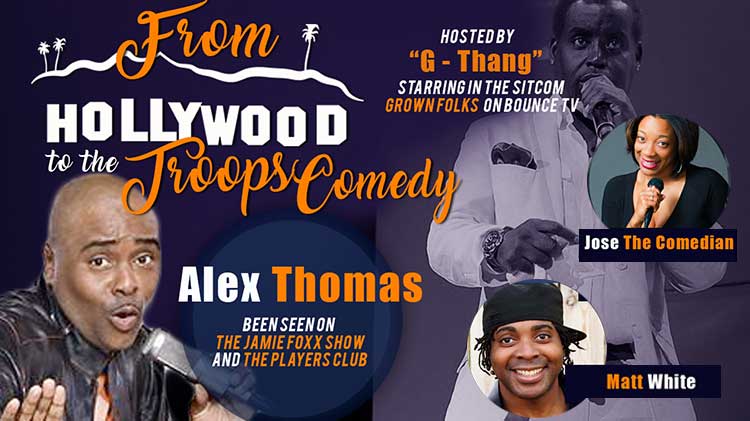 Date: Feb 9, 8:30 p.m.
Sports USA - Sports USA Bldg. 3-2102 Longstreet Rd. Fort Bragg, North Carolina 28310 United States Google Map
Doors open at 7:30 p.m. Show starts at 8:30 p.m.
Come see Alex Thomas, Jose The Comedian, and Matt White.
Hosted by G-Thang. Music by DJ Flash.
For more information on this event, text +1 (325)864-0165
Tickets available for purchase at Sports USA or through Eventbrite.*
* Tickets may not be for sale on Eventbrite at this moment, but will be coming soon. Please continue to check the site. Posted 11/9/17