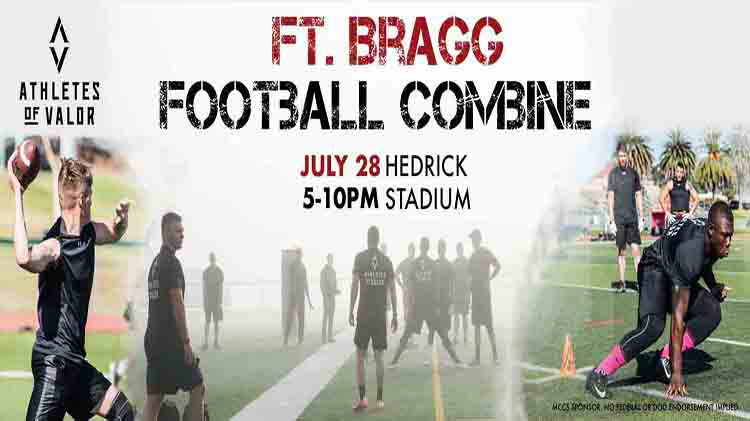 Note: This event has already passed.
Date: Jul 28 2018, 5 p.m. - 10 p.m.
Location: Hedrick Stadium
Athletes of Valor scours the country looking for the best athletes currently serving in the U.S. Military. Comprised of veterans and former collegiate athletes, Athletes of Valor has an in-depth knowledge of how to identify, evaluate and develop Active Duty Military Athletes to compete at the collegiate level.
The Development Combine is a regional event hosted by Athletes of Valor that gives you the opportunity to display your strength, power and athleticism with guidance from highly experienced coaches. You will receive initial training on how to transition onto college sports teams, the recruiting process as well as athletic evaluation. At the conclusion of the event, you will have a full Athlete of Valor profile, ranking, and personal scout who will work with you to bring your game from the military to a college team.
What To Expect:
40 Yard Dash
Pro Agility Shuttle
5x10x5 Shuttle
Vertical
Broad Jump
Positional Drills
Team Drills
7 on 7 Competition
Open to Active Duty Military.
Registration Info
Registration deadline is Wednesday, July 25, 2018.
Register online at Athletes of Valor.