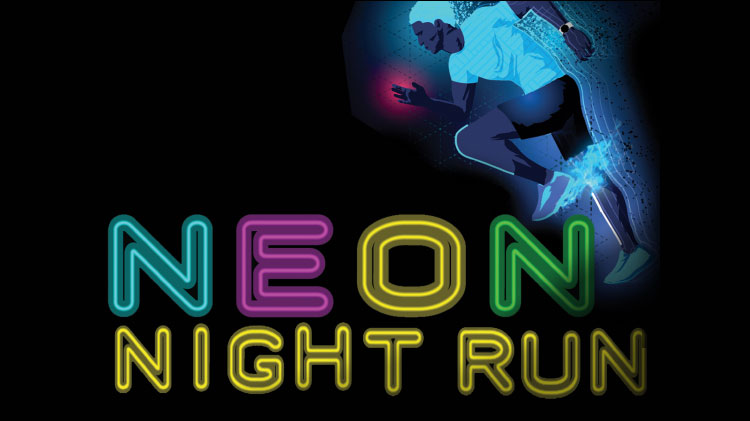 Date: Sep 23, 8 p.m.
Location: Near Hedrick Stadium, at intersection of Longstreet Rd. & Reilly Rd. Google Map
Time: Events start at 7 p.m. Race starts at 8 p.m.
General Information:
4 mile run
Open to Military/Government ID Card Holders and their guests
No registration is required
Participation is free of charge
Strollers and dogs are welcome
Bounce houses for kids (suggested ages 2-16 years)
Bring your own glow! Glow items will not be provided.
Parking: Parking for the Neon Night Run is at Womack Army Medical Center (WAMC) on the Reilly Road side. WAMC is a short distance to the start line area at Longstreet and Reilly Road. The Cleland Ice Rink and Callahan Fitness Center parking lots will be blocked starting at 6 p.m. on Sat., Sep. 23 for race set-up.
Cost
Free
________________________________________________________
Sponsored by:
Sponsorship does not imply Army endorsement.