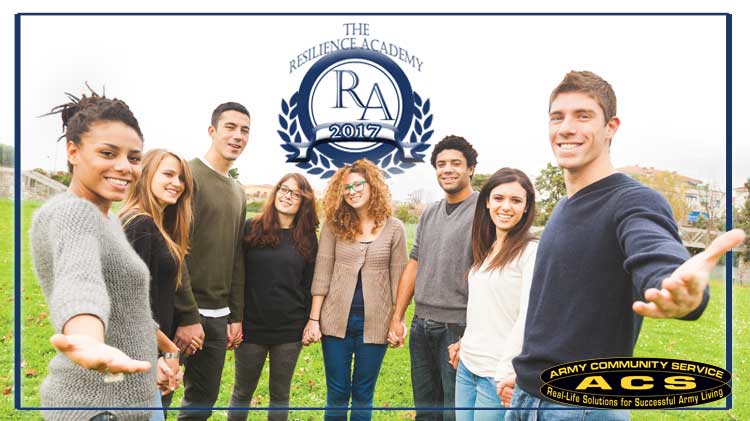 Note: This event has already passed.
Date: Oct 24 2017
Class location/dates/time:
Oct. 24, 25 and 31*
9 a.m. - 5 p.m.
What is resilience? Resilience is the ability to grow and thrive int he face of challenges and bouce back from adversity.
Invest in yourself by enhancing your resilience. This 3-day course provides skills to overcome obstacles and learn how to bounce back from life's challenges. All classes are held at the Family Readiness Group Center.
* You also must attend all dates listed to receive full credit.
Registration Info
Registration is required. To register for this class, give us a call or submit your information online via our ACS Class Registration Form. You must register 14 days prior to class.
Contact