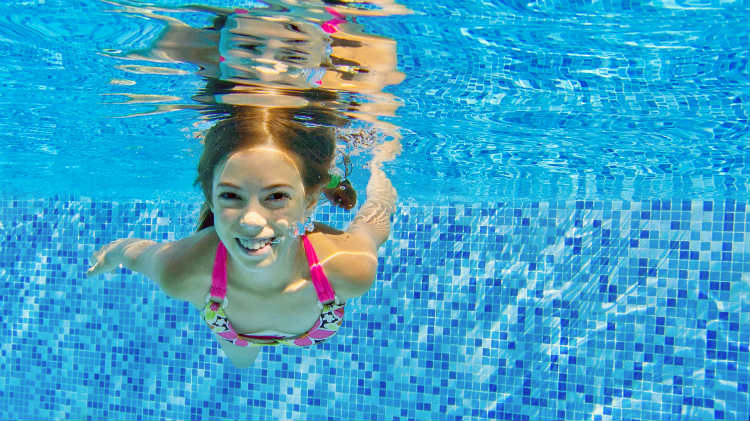 Group Swim Lessons - Youth
Tolson Indoor Pool - Tolson Youth Activities Center Fort Bragg 28310 United States Google Map
Group swim lessons for youth (ages 6 months to 16 years)
Swim Lessons are taught by American Red Cross Certified Water Safety Instructors. This is a great opportunity for your child to learn new aquatic skills and become comfortable and safe in/or around water. Classes are held at Tolson Indoor Pool.
Learn-to-Swim Levels (.pdf)
---
October 2017 Group Swim Lessons
Registration dates: September 14th – 28th. See "Special Enrollment/Registration Instructions" below for instructions on how to register your child for group swim lessons.

Morning class:

Monday, Wednesday, Friday (Mornings) – Oct 11, 13, 16, 18, 20, 23, 25 and 27.
Parent & Tot 1 @ 0815-0845

Afternoon classes:

Tuesday and Thursday Lessons (Afternoons) – Oct 3, 5, 10, 12, 17, 19, 24 and 26.
Pre-school 1 @ 1615-1645 | Pre-school 2 @ 1700-1730 | Pre-school 3 @ 1745-1815
---
Special Enrollment/Registration Instructions:
All children/youth must be registered with CYSS, prior to enrolling in group swim lessons. Visit CYSS Parent Central Services to set up an appointment to register your child.
Children/youth (pre-school aged to 16 years of age) must have a swim evaluation completed, or a previous American Red Cross level completion card before registration can be made with CYSS.*
Please contact Tolson Indoor Pool at +1 (910)643-8533 to arrange a swim evaluation time and date.* This will ensure the proper swim level placement of your child. Learn-to-Swim Levels (.pdf)
* Parent and Tot do not require swim evaluation.
Cost
$50 for 8 (30-minute) lessons.