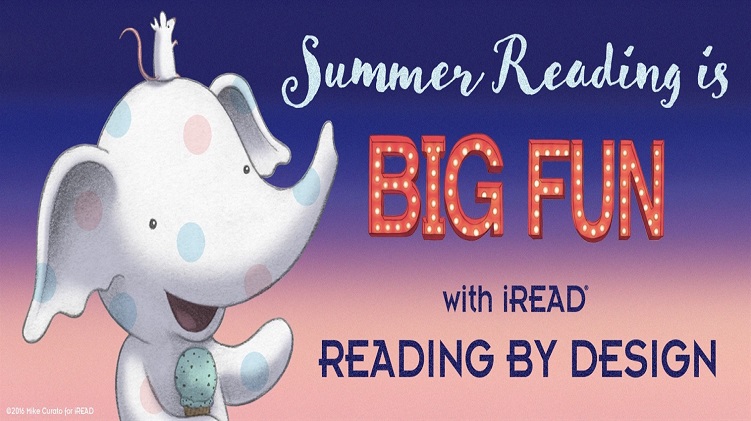 Throckmorton Library - Throckmorton Library Bldg. 1-3346 Randolph St. Fort Bragg, North Carolina 28307 United States Google Map
Program runs June 1 through July 26, 2017.
Reading logs and packets available June 1, 2017. Opening celebration on June 14.
All events free and open to the public.
Imagine Circus presents Awesome Acrobats
June 28 @ 11:00 AM
Imagine Circus presents Katie and Kaci, movement enthusiasts, health advocates, and creativity cultivators! The dynamic duo performs partner acrobatics while mixing in circus flair like juggling and hula hoops.
The Rockstar Magic of Chris and Neal!
July 12 @ 11:00 AM – 12:00 PM
Read by Design with this exciting, fun & unforgettable show with jam-packed, non-stop, high-voltage magic from your favorite magicians, 'Chris & Neal'!
Bubbleologist from Hello Bubbles
July 19 @ 11:00 AM
Pop on over to Tolson Youth Activities Center (301 Nomandy Dr.) for some bubble popping fun with a 'Bubbleologist' from Hello Bubbles.

Big Bang Boom
July 26 @ 11:00 AM
Enjoy parent-friendly children's music that gets you up and moving, interacting, and learning with three professional musician dads! There is no sitting down at a Big Bang Boom show.

Christmas in July Movie Matinee - The Search for Santa Paws
July 26 @ 8:30 PM
Throckmorton Library is partnering with Outdoor Rec for a movie under the stars. Bring blankets, chairs and snacks. Food vendor will be available for purchase.
Sponsored by:
USAA, Fort Bragg Federal Credit Union, Pioneer Services, MedCerts
Sponsorship does not imply Army endorsement.