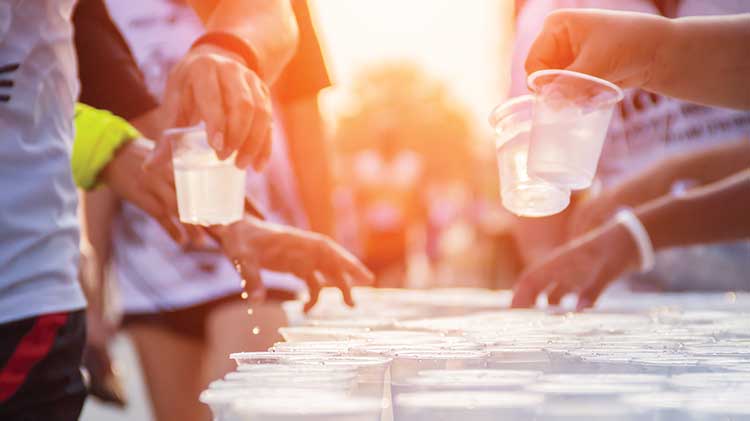 Volunteers Needed for All American Marathon
The All American Marathon has many volunteer opportunities! We are looking for large groups, as well as individuals to volunteer at the All American Marathon, March 24th and March 25th (RACE DAY). Sign up to volunteer online. Below are just a few of the jobs available.
Water station attendants – Mix electrolyte product, distribute water, and cheer on runners.
Course marshals – Motivate runners, steer them in the right direction, and maintain the flow of all three races.
Post-race festival – Jobs include food tent attendant, volunteer check-in, information tent attendant, trash detail, and our 'Jack of all Trades' floater.
Gear check attendants – Collect, organize, and distribute bags of gear runners want access to when they finish their race.
Volunteer Benefits
Free t-shirt
Volunteer hours
Unique and rewarding experience
Minimum age to volunteer – 12 years old on race day (under the age of 16 must be accompanied by a parent or guardian).
If you would like additional information, please email us or call the Marathon Office at +1(910) 907-3616.