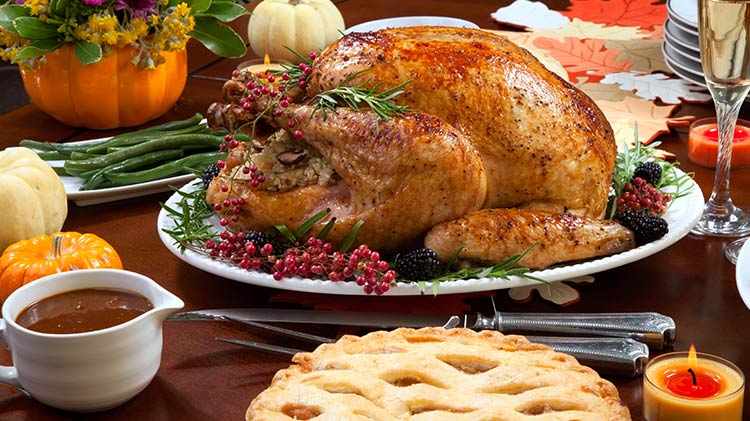 Date: Nov 1 2019 - Jan 30 2020
Iron Mike Conference Center - Iron Mike Conference Center 2658 Reily Rd. Fort Bragg 28310 United States Google Map
Let us do all the prep and work for you. Order your Holiday Family Meal TO
GO!
What's included:
(1) Fully Cooked Whole Roasted Turkey 18 lbs avg. OR (1) Fully Cooked Boneless Ham 18 lbs. avg.
(1) 2 Lb Green Beans Casserole
(1) 3Lb Sweet Potato Casserole
(1) 2Lb Stuffing
(1) 9" Pumpkin Pie
(1) 9" Apple Pie
FREE (1) 1 Gallon of Sweet Tea
Feeds 13-15 guests
Call between the hours of 9 a.m. and 4 p.m., Monday - Friday to place your order.
Deadline for meals for Thanksgiving is Nov. 24, 2019.
Deadline for Christmas is Dec. 13, 2019.
Orders will go through Jan. 30, 2020.
Outside of the specific holiday, orders can be placed 24 hours in advance of being picked up.
Open to everyone!