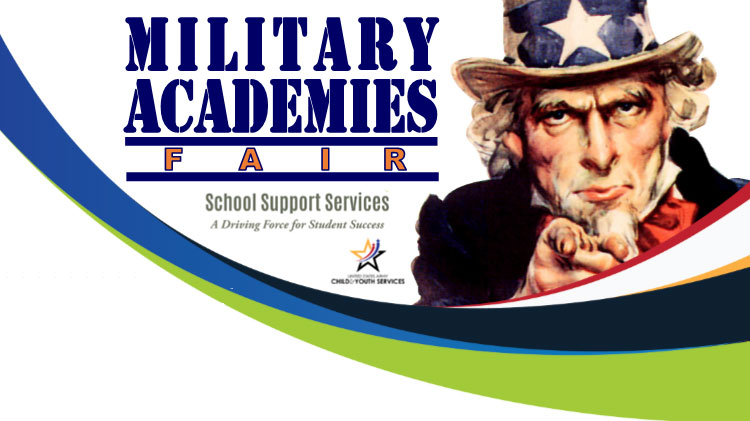 Note: This event has already passed.
Date: Oct 24 2019, 5 p.m. - 7 p.m.
School Support Services - Family Readiness Group Center Google Map
At this annual fair, we invite representatives from the 5 service academies, senior military colleges, corps of cadets schools, and a representative for post-secondary ROTC programs.
Target Audience: Local High School Students and their families.
Location: Family Readiness Group Center, Fort Bragg/Pope Field
Intention: Provide information about attending a service academy, senior military college, corps of cadets school or the post-secondary ROTC programs.
Fort Bragg is the home of the 18th Airborne Corps, 82nd Airborne, Special Operations Command, FORSCOM and ARCOM. The military footprint in the local community is large and there are many high school students considering pursuing post-secondary education military service.