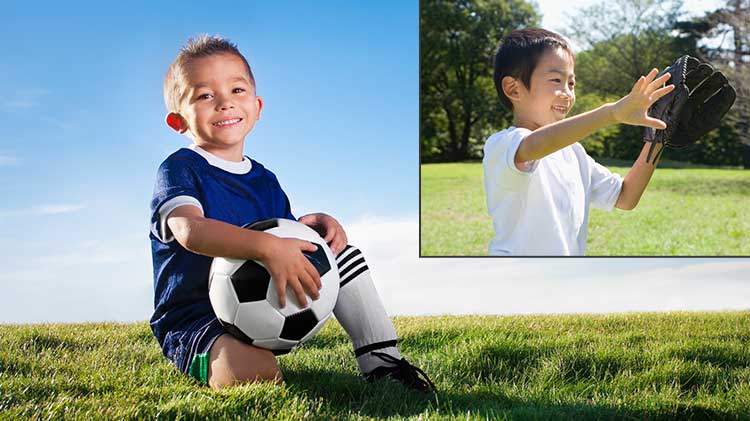 Learn to Play Soccer & Learn to Play Baseball Registration
Note: This event has already passed.
Date: Dec 18 2019 - Feb 28 2020
Youth Sports & Fitness - Fort Bragg Soldier Support Center Bldg. 4-2843 Normandy Dr. - 4th fl. Fort Bragg 28310 Google Map
Registration dates: December 18, 2019 - February 28, 2020
Open to: CYS card holders with current sports physical, age 4 years. Age is determined as of May 1, 2020.
Learn to Play is a 6 session hands on clinic for youth 4 yrs old. These sessions teach the basic concepts of the game and fundamentals for each sport. Age is determined as of May 1, 2020.
Learn to Play Soccer - fundamentals of dribbling, passing, and controlling the ball
Learn to Play Baseball - fundamentals of hitting, fielding, base running, and throwing.
Children must have a parent/guardian present who will work drills with them individually on the field. One day per week for six weeks. First session will be Friday, 24 April 2020 at 5:30pm. All subsequent sessions will be Saturday mornings at 800am.
Youth must be registered with CYS (Parent Central Services, Bldg. 1-4157 Knox St.) and have a current sports physical on file. Appointment required. Call +1 (910)396-8110 for registration information.
Current CYS card holders can register at any CYS location or online at https://webtrac.mwr.army.mil.
Discounts and waivers are available for coaches and multiple children playing same sport.